The Pictou County Chamber of Commerce
has been a pillar of the local business community for more than 40 years.
A non-profit organization managed by a volunteer Board of Directors, the Chamber is an advocate for business and for regional economic growth. As a member-based organization, the Chamber offers unique affinity benefits to its members, organizes education and training events, and undertakes special projects of value to business and the community. It plays a leadership role in the promotion of workplace diversity and inclusion. Known for its efforts to collaborate with local government and economic development organizations, the Chamber also plays an active role in support of the overall Pictou County non-profit /charitable sector.
We have a strong member base of more than 240 local businesses and organizations. Our members represent all sectors of the economy and include local government and non-profits.
Chamber Vision
To be an essential element in the growth and sustainability of Pictou County.
Chamber Purpose
To build community through a business lens.
Chamber Mission
To represent and support the Pictou County business community through innovation, leadership and advocacy.
Pictou County Chamber of Commerce Core Values
At the Pictou County Chamber of Commerce, our foundation is built upon a set of core values that guide our every action and decision.
These core values shape our identity and influence every decision we make. Together, they inspire us to create a thriving business community and contribute positively to the prosperity of Pictou County.
Honest
We commit to integrity in all our interactions, ensuring transparency, truthfulness, and ethical conduct are the cornerstones of our organization. We believe that honesty is the compass that keeps us on the right path.
Reliable
We stand as a pillar of reliability, delivering on our promises and commitments consistently. Our members and community can depend on us to provide steadfast support, unwavering dedication, and consistent results.
Trusted
Trust is the currency of our relationships. We prioritize building and maintaining trust with our members, partners, and the community. Trust is the glue that binds us together, fostering a strong and enduring bond.
Collaborative
Collaboration is our driving force. We believe that our collective efforts are more powerful than individual endeavors. We actively seek opportunities to work together, fostering a culture of unity, cooperation, and shared success.
Innovative
Embracing innovation fuels our progress. We thrive on exploring new ideas, technologies, and strategies that drive growth and advancement. Our commitment to innovation keeps us at the forefront of change and ensures we remain adaptable and forward-thinking.
Pictou County Chamber of Commerce Board Members
Rick Gallant
President
With 27+ years in finance, Rick Gallant, Regional Director at Assumption Life, is an experienced investment professional. His international career includes roles like Regional Sales Manager and Private Client Stockbroker. Returning to Canada in 2010, he excelled in IIROC, MFDA, and Insurance channels, serving diverse clients. Beyond his career, Rick is dedicated to community service, having led the Rotary Club and Chamber of Commerce as President, showcasing his commitment to local business development and community engagement. As Chamber of Commerce President, Rick blends his vast experience with a passion for community growth to advance local businesses and bolster the community's economic fabric.
Jack Kyte
Executive Director
Jack Kyte is a graduate of Acadia University and the University of Western Ontario and spent 35 years in senior management in Nova Scotia's pulp and paper industry. He is the former Executive Director of the Pictou Regional Development Agency and currently serves on the Board of Directors for Efficiency Nova Scotia. He has served on the Atlantic Regional Board of the Nature Conservancy of Canada, the Pictou County Environmental Protection Project and the Aberdeen Health Foundation. Jack has been Executive Director of the Pictou County Chamber of Commerce since 2013.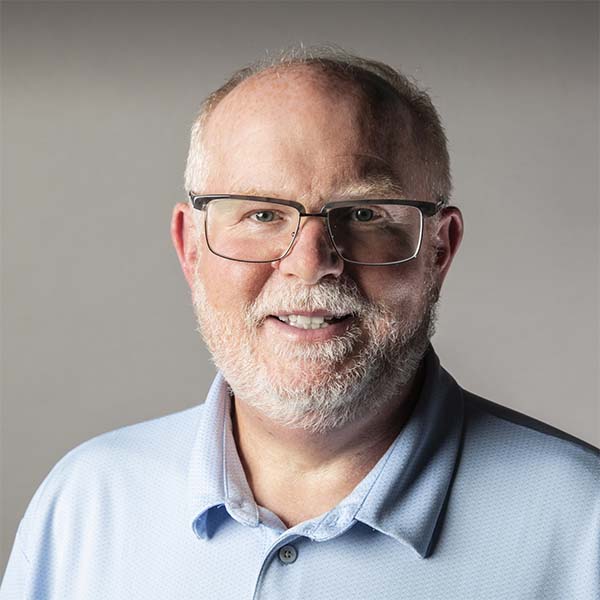 Peter Murray CPA.CA
Treasurer
Peter attended Mount Allison University and qualified as a chartered accountant in 1987, He has been with Grant Thornton LLP for over 35 years in both its Summerside , PEI office and since March of 2017 in the New Glasgow office. During the day he provides assurance services and business advice to a varied client base in northern Nova Scotia and Cape Breton Island.
Peter understands the importance of community organizations and has been part of the Greater Summerside Chamber of Commerce, the Summerside Y Service Club, CMHA (PEI division), Basketball PEI and numerous other community committees and events. In addition to serving as the treasurer of the chamber, he is currently the chair of the board of directors for the YMCA of Pictou County.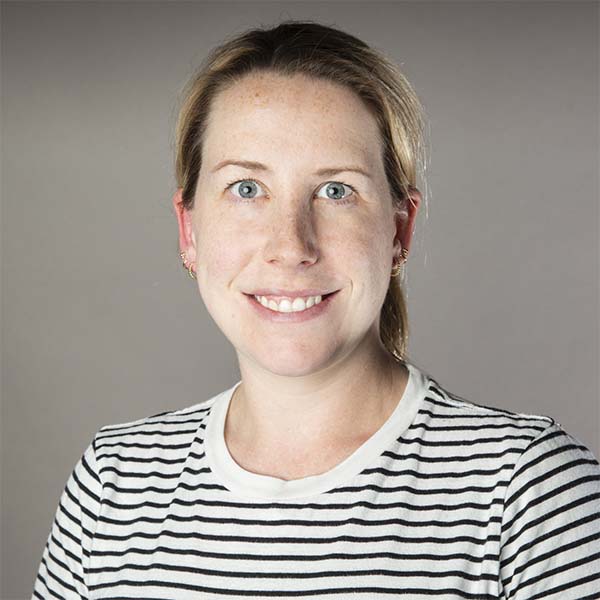 Lindsay Shaw-Wilson
Secretary and Events Committee
Lindsay serves on both the Chamber Board Executive and the Events Committee. Currently working in a leadership role in her family's local business, Tim Hortons and Wendy's, she has had a chance to interact with many of our local employer organizations and has previously sat on the board for the Pictou County Partnership. She believes if we all work towards common goals, we can make our community more inclusive, prosperous and open for business.
Trudy Teed
Chair of Event Committee
Trudy graduated from Mount Allison University and the Technical University of Nova Scotia as an Industrial Engineer. She has been employed with Michelin Tire Canada for the last 24 years and has worked in numerous management positions. She is currently the Winter Tire Business Manager and works to ensure a sustainable future for the business. Trudy believes in the importance of giving back to her community. We need to all work together to build a strong foundation of support to help the community grow. She actively sits on the boards of the United Way of Pictou County and the Pictou Academy Education Foundation. Trudy has been engaged with the Pictou County Chamber of Commerce for the last 8 years.
Lydia Sayeau
Chair of Membership and Engagement Committee
Lydia Sayeau, Chair of the Membership and Engagement Committee for the Pictou County Chamber of Commerce, is a skilled entrepreneur with a diverse background in Photography and Graphic Design. She has held roles in marketing, non-profits, and tech firms in Toronto and Halifax. Lydia is Co-founder and CEO of BRAEVR Media and New Brooklyn Media Inc., where she efficiently manages day-to-day operations. Her leadership shapes strategic direction, emphasizing personal connections, and fostering a reputation for quality and innovation. Lydia's commitment to the community and passion for business branding has inspired others and driven her professional growth while upholding values of excellence and authenticity.
Bonnie O'Toole
Membership and Engagement Committee
Bonnie O'Toole serves as a member of the Membership and Engagement Committee. She is an educator in the Business Administration Program at NSCC Pictou Campus. Prior to her academic role, she held a senior managerial position at Bell Aliant for fourteen years until 2010. Following this, she embarked on a thirteen-year entrepreneurial journey, specializing in providing government-funded business skills training to industry and business association members across Nova Scotia. Bonnie holds an MBA from the Sobey School of Business, Saint Mary's University.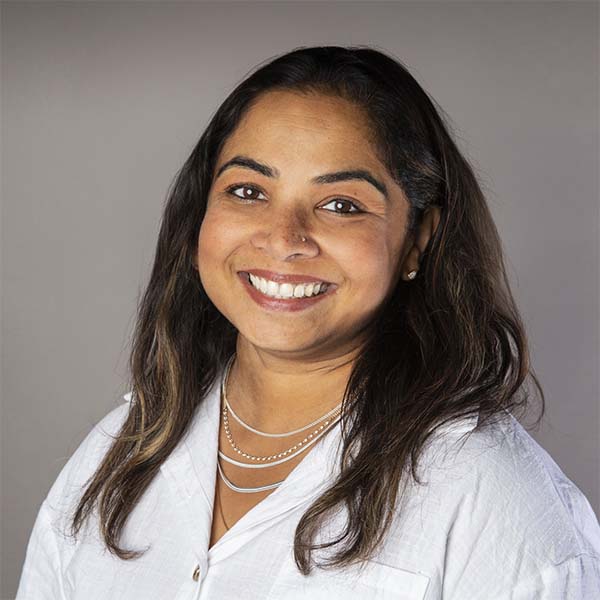 Reshmu Myers
Membership and Engagement Committee
"The simple fact is that jobs are vital to our society and our worth as human beings. If I can play one small part in helping organizations and businesses in supporting employees where they can thrive, add value, and be valued, then I have added something to this world we live in."
Reshmu is an Employee Career Coach with Nova Scotia Health. As part of her work, she supports Nova Scotia Health employees on career progression and professional development.
Reshmu has a passion for organizational and community development. She believes one must cultivate traits to increase passion towards their work and community. It is vital to create sustained gains and to develop the resilience needed to withstand challenges and disruptions.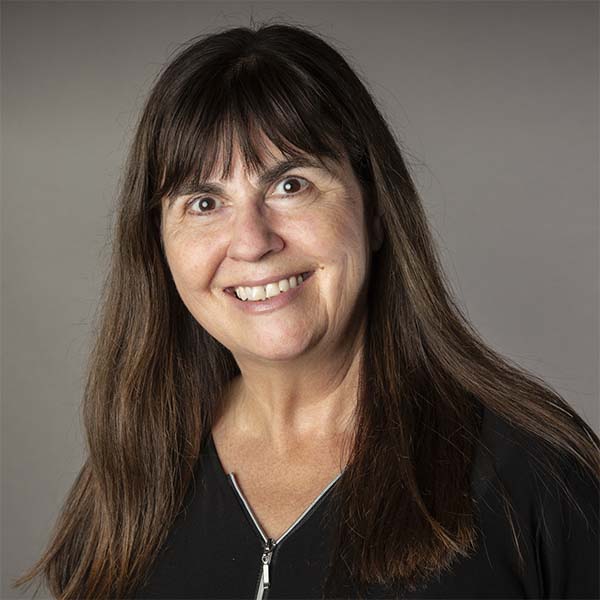 Jen Bibeau
Administrative and Marketing Coordinator
Originally from Dundee, Scotland, Jen brings invaluable experience from within various businesses from advertising, banking and healthcare to the oil industry, publishing, and retail, both here in Canada and the UK. Such a varied career has allowed her to continuously grow, advocate and strive for the best working environment through diversity, equity, and inclusion.
Troy Greencorn
Events Committee
Troy is a community developer who has chosen the performing arts as his medium for economic revitalization in several Nova Scotia Communities. Over 25 years ago he led the founding of the Stan Rogers Folk festival in Canso and has served as its executive/artistic director since. In 2013, Troy joined the team at the deCoste Performing Arts Centre in Pictou. He currently serves as the deCoste's executive director and has led a passionate team to achieve sector-defying (100%+) sales growth and to realize the dream of expanding the deCoste into an exciting culture hub. With double the physical footprint, the facility will host a large modern public library, art exhibition space, expanded meeting and office space and so much more. This $16M project brings top-to-bottom renewal of the 40 year old building.
Jonathan Beadle
Director
Jonathan is a community leader at Pictou Landing First Nation. He is the owner of Mi'kma'ki Strong, a unique line of First Nation themed clothing, and is a member of his community's Band Council. He is a past winner of the Chamber's New Business of the Year Award.
Nancy Walsh
Director
Nancy is a senior administrator with the firm of Stark International, with operations throughout North America.
Natasha Schigas
Director
Natasha is a member of the law firm of Patterson Law in New Glasgow and is a member of the Chamber Governance Committee.